Anti-Age Eye Contour Cream, Viorica Vie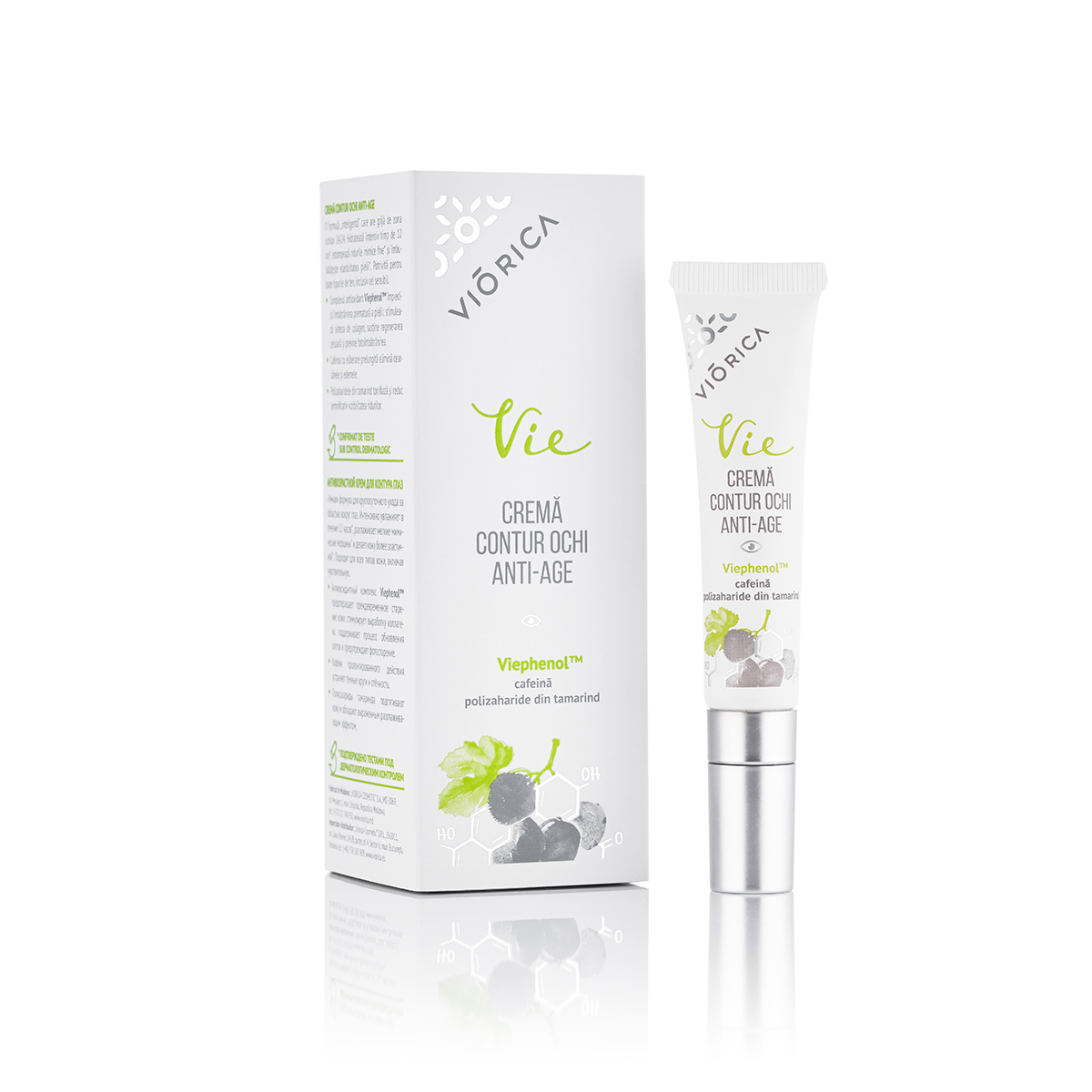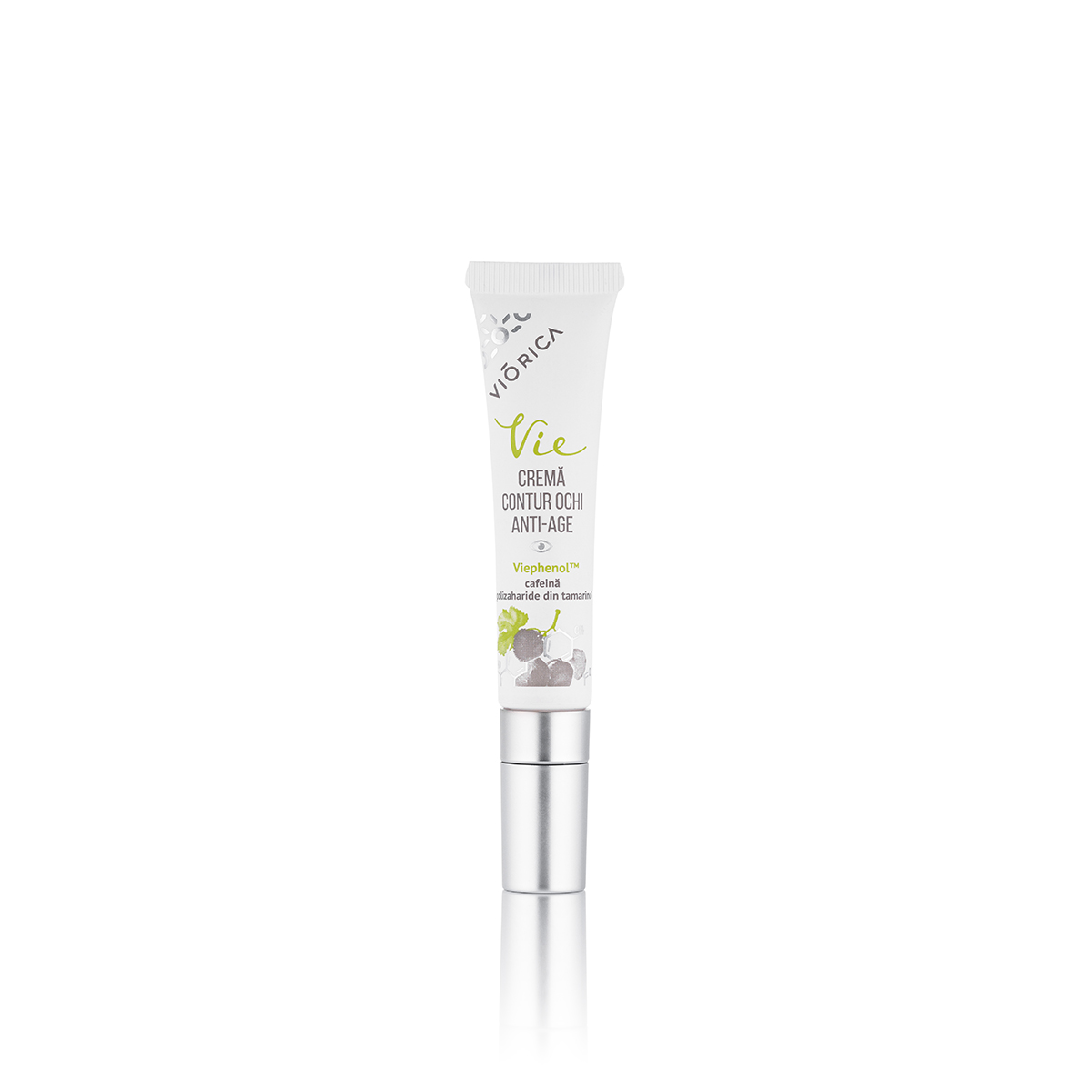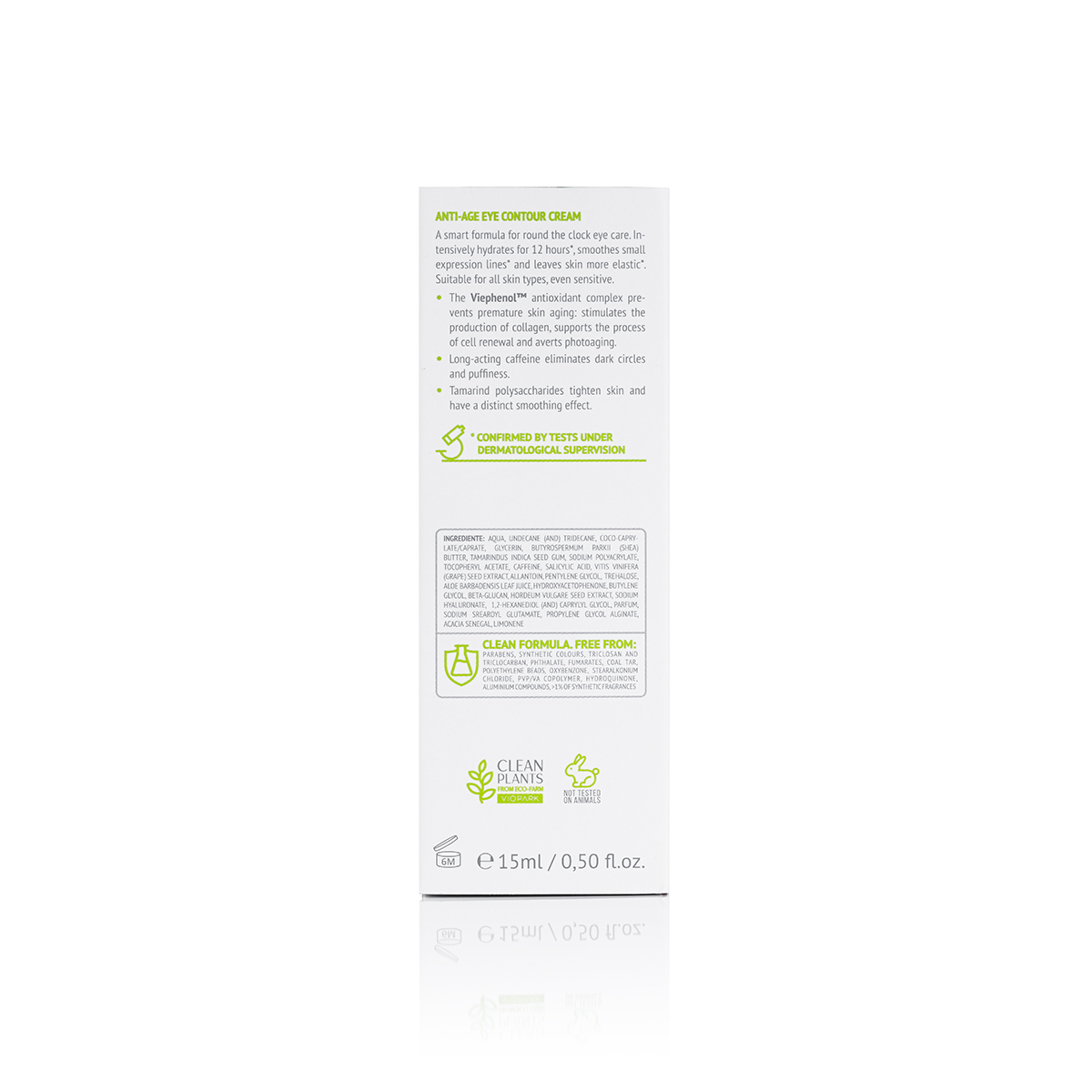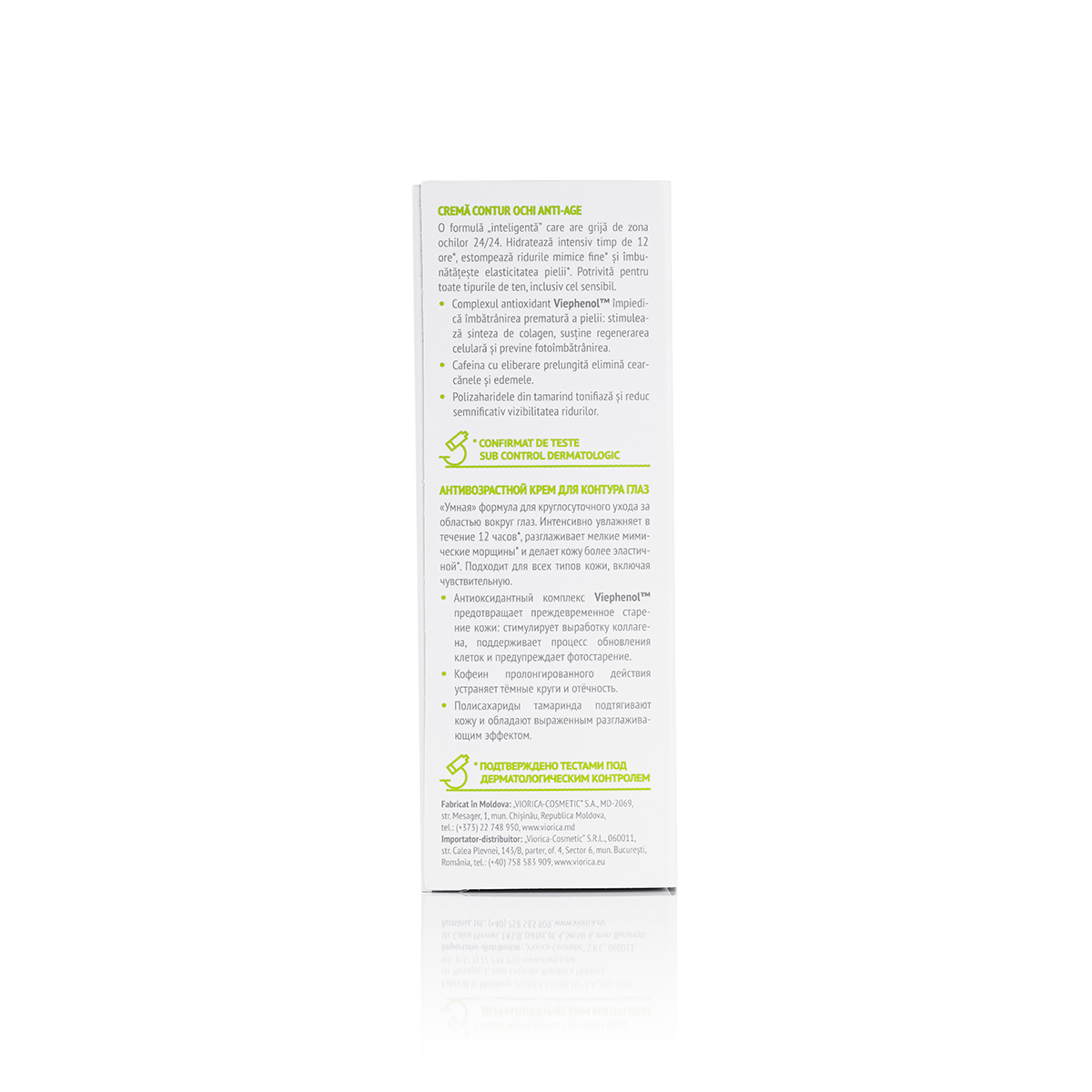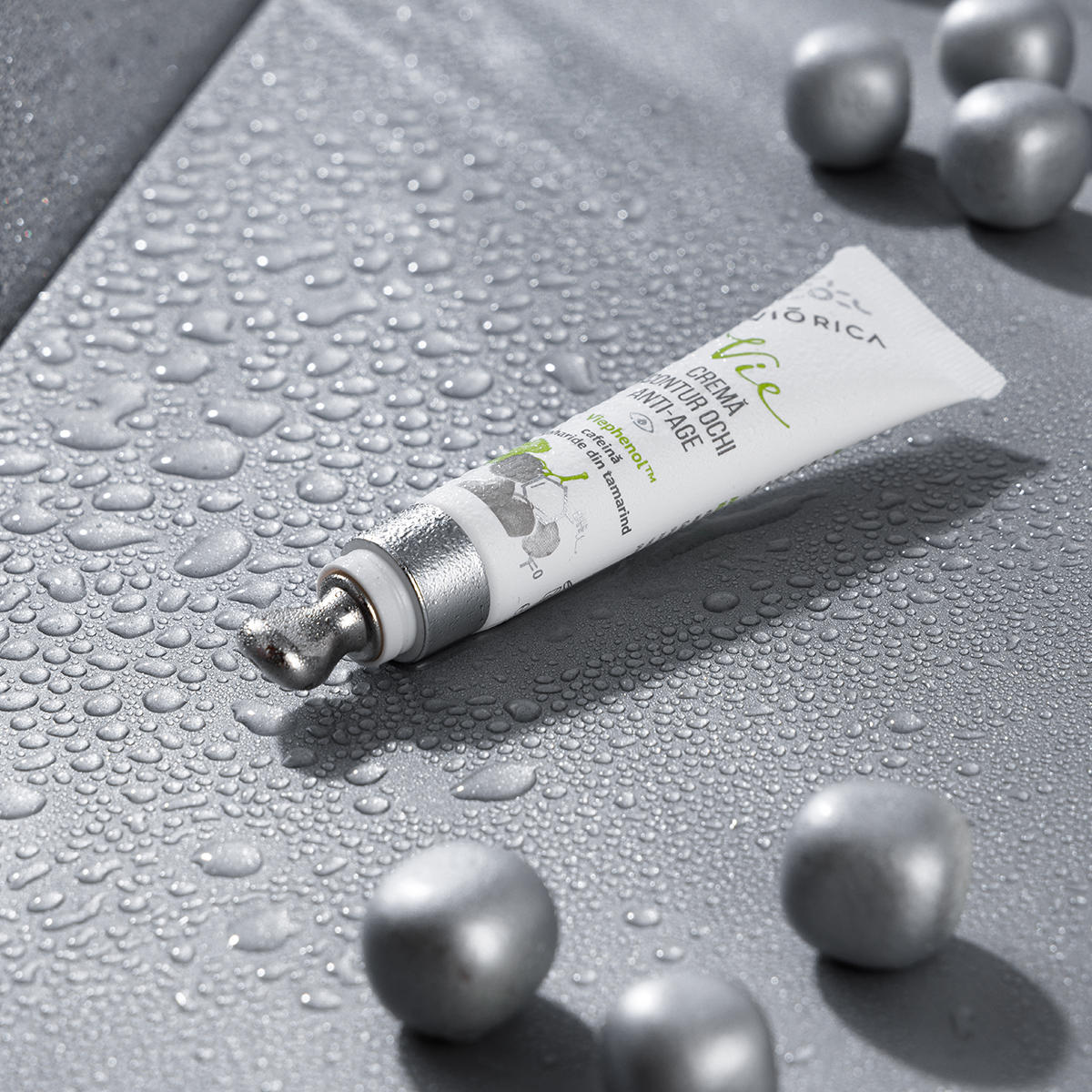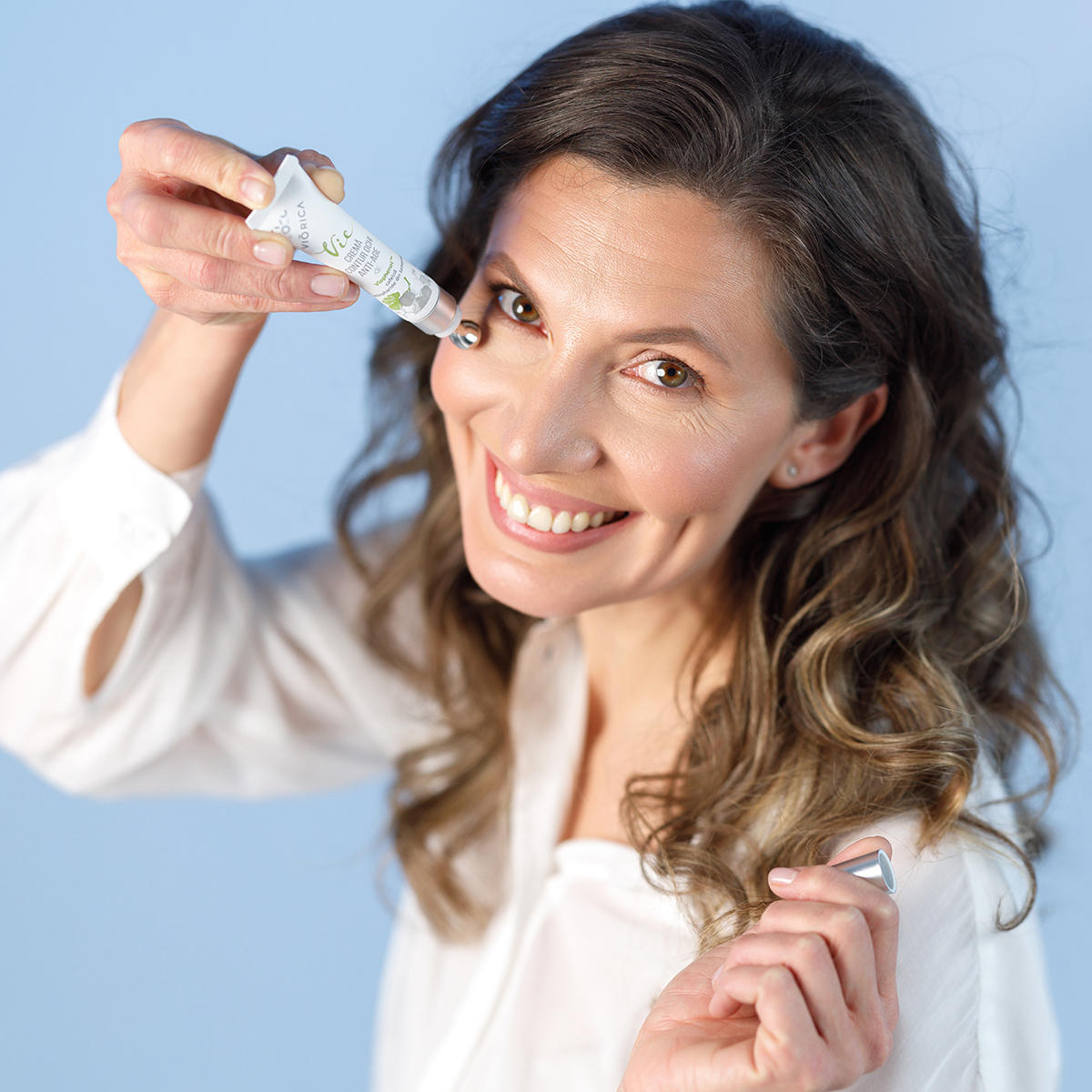 Anti-Age Eye Contour Cream, Viorica Vie
Hydrating
Description
Confirmed by instrumental tests under dermatological supervision:
IMPROVEMENT IN SKIN APPEARANCE
This multifunctional cream provides effective anti-ageing care for delicate skin around the eyes due to patented antioxidant grape seed complex
Viephenol™
combined with technologically advanced plant-based ingredients: slow-release caffeine and tamarind polysaccharides.
Its 'smart' formula provides an around-the-clock effect: 'awakens' the eye in the morning by quickly and effectively removing signs of sleep deprivation and puffiness and maintains a fresh and radiant look throughout the day. At night it turns the time back for your eyelid skin by intensely moisturising and renewing it. The cream reduces the appearance of already existing wrinkles and prevents the appearance of new ones.
This product has been selected to be part of CosmoTrends Report 2022 – an annual report featuring product innovations from Cosmoprof Worldwide Bologna exhibitors. Anti-Age Eye Contour Cream has been shortlisted among more than 400 exhibiting companies.
Safe formula mostly consisting of natural ingredients is suitable for all skin types.
Over 12 hours of hydration*
Active plant-based ingredients
Extracts of clean plants from our own "VioPark" eco-farm.
No synthetic dyes
No mineral oils
No parabens
Cruelty Free
No animal derived ingredients
*CONFIRMED BY INSTRUMENTAL TESTS UNDER DERMATOLOGICAL SUPERVISION
Volume: 15 ml
Usage
Aplicați crema pe pielea curată din zona ochilor, cu mișcări de tapare ușoare sau cu ajutorul aplicatorului metalic. Pentru un efect maxim și de durată, utilizați produsul dimineața și seara.
Ingredients
Viorica Vie
Age-prevention system for skin and hair, powered by the best vegetal ingredients together with Viephenol™.
Discover