Viorica Vie "Gentle Care" facial skincare range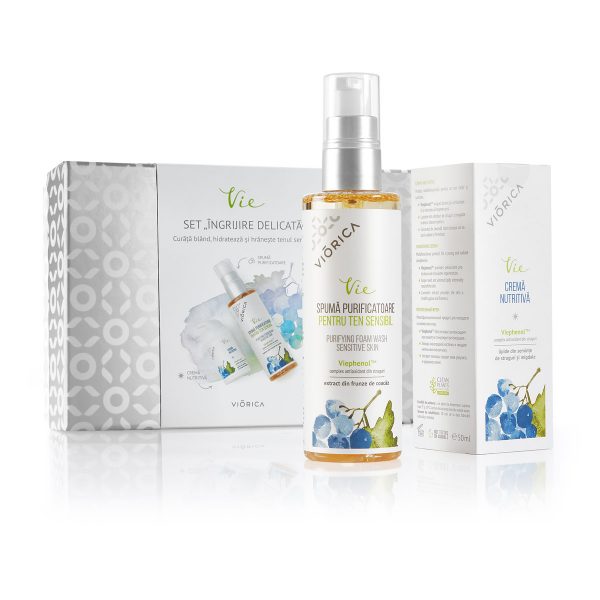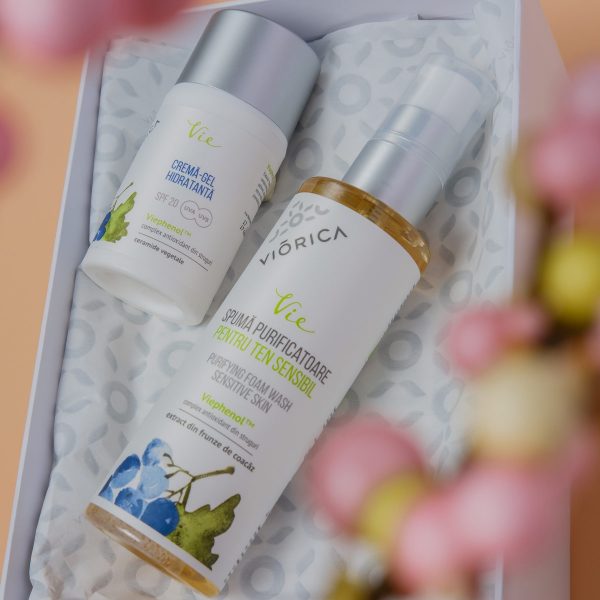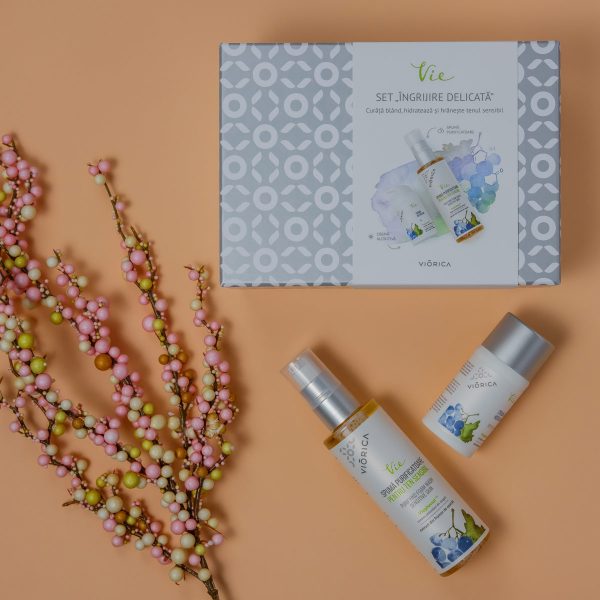 Viorica Vie "Gentle Care" facial skincare range
Description
The ideal gift for women with sensitive skin, this range makes daily facial skincare simple and easy.
The perfect gift for a woman of any age
The products' gentle formula has been specially developed for gentle cleansing and care of sensitive skin
The products contain the unique ViephenolTM antioxidant complex
Each product contains specially selected active plant-based ingredients for maximum effectiveness
Dermatologically tested during development
The products contain extracts of environmentally friendly plants grown on our own eco-farm, VioPark
Not tested on animals
No artificial colors
No harmful chemical substances
All VIORICA VIE products are based on the unique ViephenolTM antioxidant complex from Moldovan grapes. The complex is especially rich in proanthocyanidins, a rare natural antioxidant. ViephenolTM actively prevents photoaging, stimulates collagen production, and supports skin regeneration on a cellular level.
VIORICA VIE PURIFYING FOAM WASH
The sulfate-free cleansing formula for sensitive skin contains ViephenolTM blackcurrant leaf extract and aloe vera, which have softening and soothing properties, reduce pores, and also provide antioxidant protection.
VIORICA VIE NOURISHING CREAM
The multifunctional formula, which containing ViephenolTM, grape seed lipids, and almonds, in addition to lavender extract, prevents premature skin aging, intensively nourishes the skin, and provides firmness and a healthy glow.
Viorica Vie
Age-prevention system for skin and hair, powered by the best vegetal ingredients together with Viephenol™.
Discover