Viorica 'LUXURIOUS ALMOND' BODY RANGE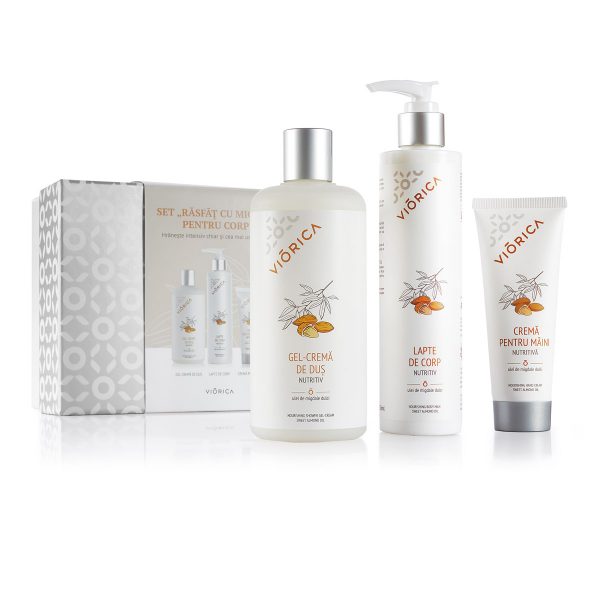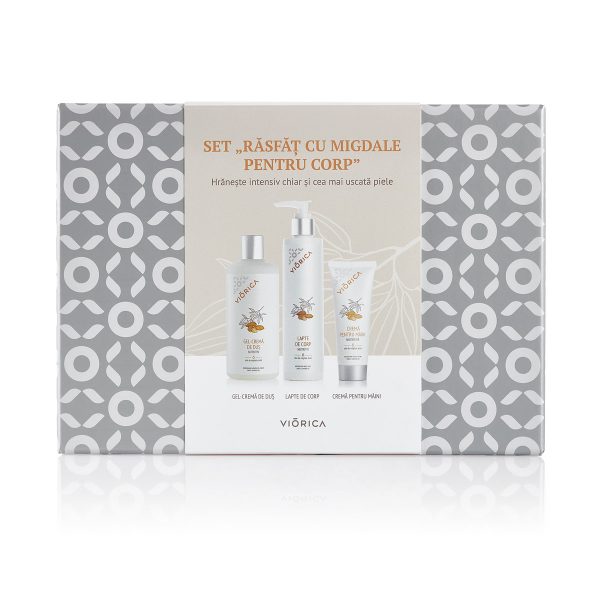 Viorica 'LUXURIOUS ALMOND' BODY RANGE
Description
A lovely gift that transforms mundane bodycare rituals into pure enjoyment.
The perfect gift for a woman of any age
The inclusion of products for everyday use make this a comprehensive range
The intensively moisturising and nourishing products containing almond oil are suitable for any skin type
Their luxurious texture and delicate scent will make an impression on everyone
Dermatologically tested during development
Not tested on animals
No artificial colors
No harmful chemical substances
All the power and effectiveness of natural oils brought together in a product line for basic face and body skincare: VIORICA BASIC. Plant lipids rich in unique fatty acids and vitamins, together with active botanical extracts, effectively nourish, moisturise, and regenerate skin and fight age-related changes.
VIORICA NOURISHING SHOWER GEL-CREAM
This gentle product, with a creamy texture and delicate scent of almond blossom, cares for even the most delicate skin, reliably protecting it against dryness.
VIORICA NOURISHING BODY MILK
An ultra-light liquid with a luxurious texture and delightful aroma of almond blossom that intensively nourishes the skin and creates a radiant glow, giving skin a velvety and pampered look.
VIORICA NOURISHING HAND CREAM
This cream, with a velvety texture and a delicate aroma of almond blossom, restores the protective barrier of the skin of the hands, and intensively nourishes and softens it.