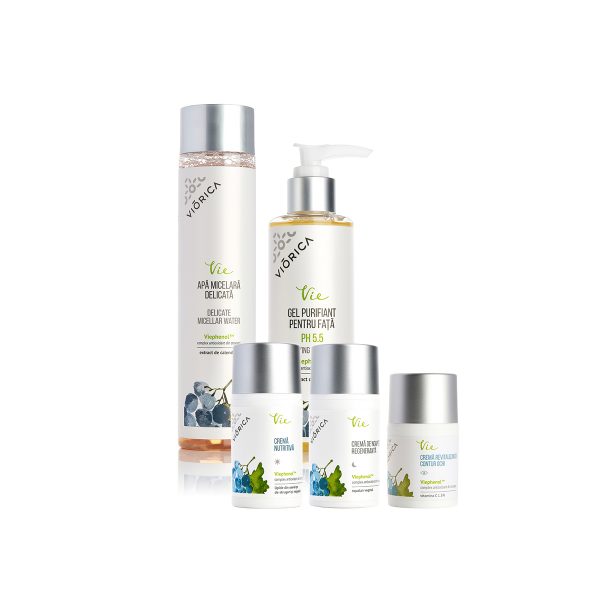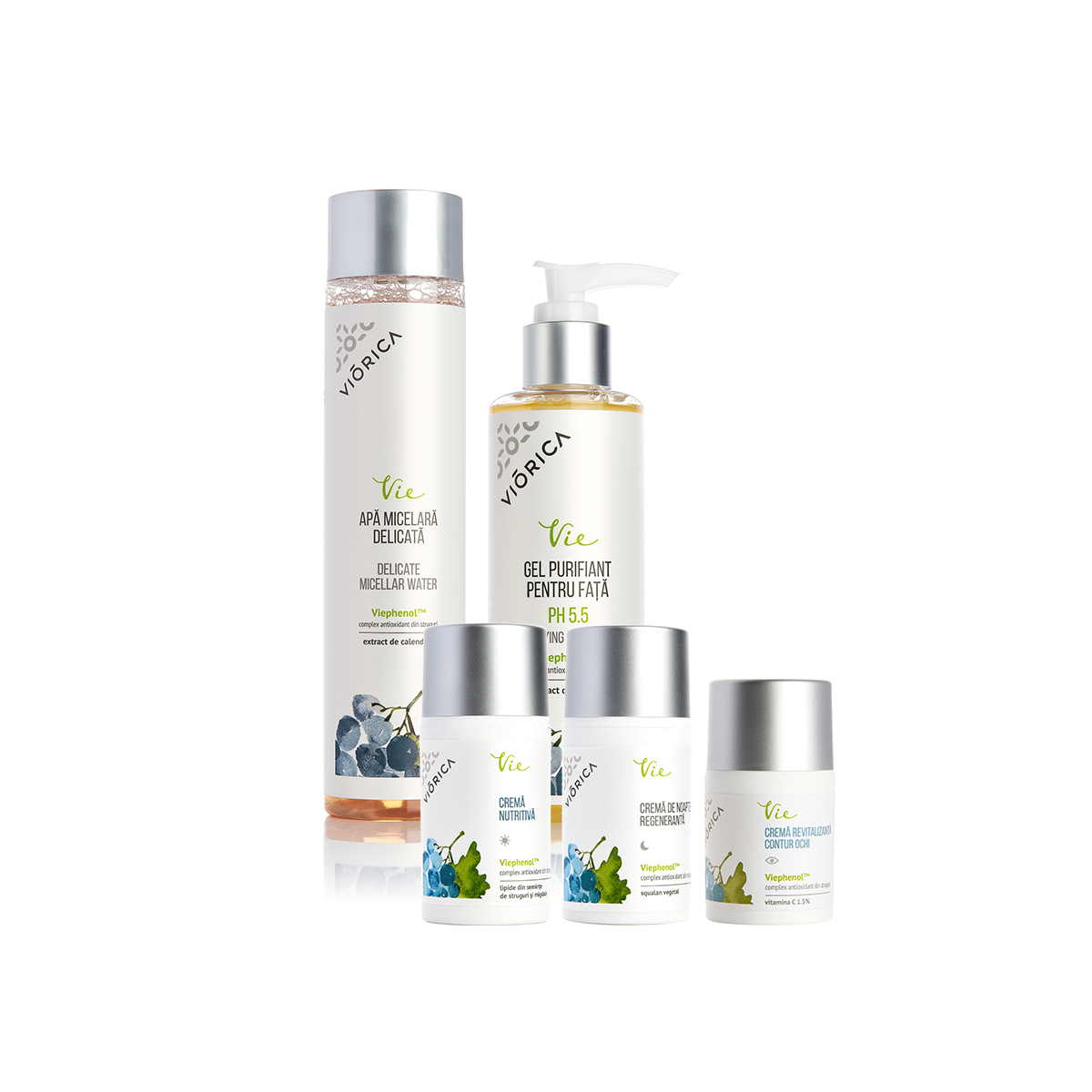 The "Protection from the first signs of ageing + nourishment + illumination" routine
The "PROTECTION FROM THE FIRST SIGNS OF AGEING + NOURISHMENT + ILLUMINATION" routine provides comprehensive daily care for facial skin that looks dull and tired. Suitable for any skin type.
Includes 2 products to remove makeup and cleanse, and 3 products to hydrate and intensively nourish skin, improve tone, and speed up cell regeneration.
Thanks to ViephenolTM, all 5 products have a general antioxidant effect and prevent age-related skin changes.
5 products in this bundle
For the best possible results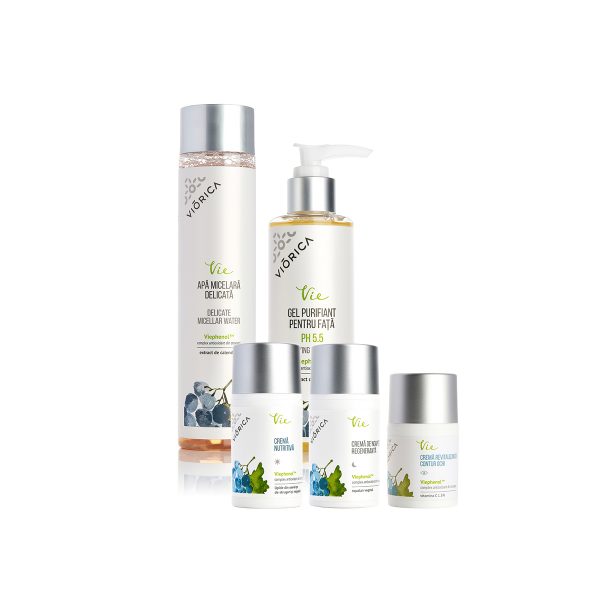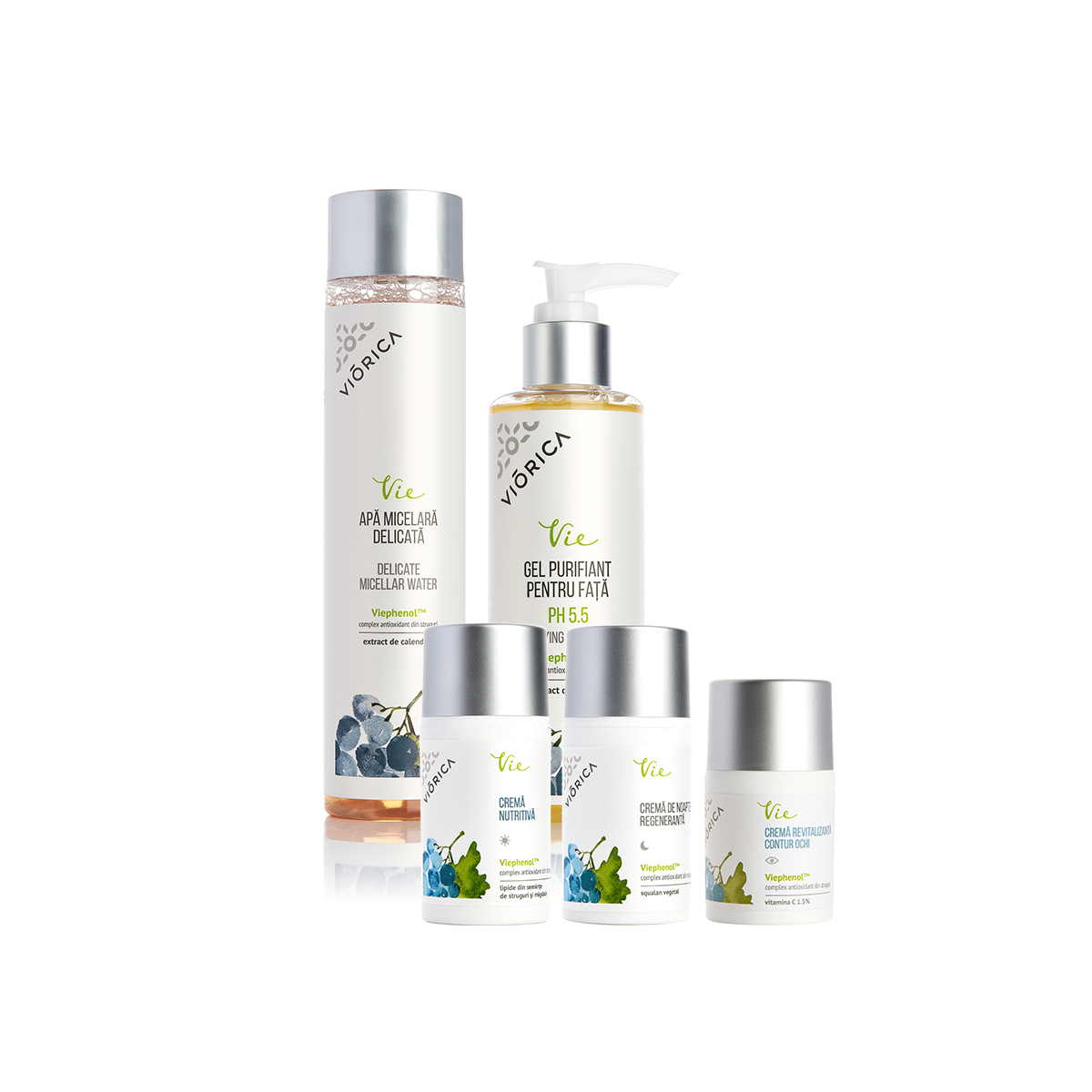 ---
Other bundles
For getting the best bundle results