Reed Diffusor VELVET ROSE & CASHMERE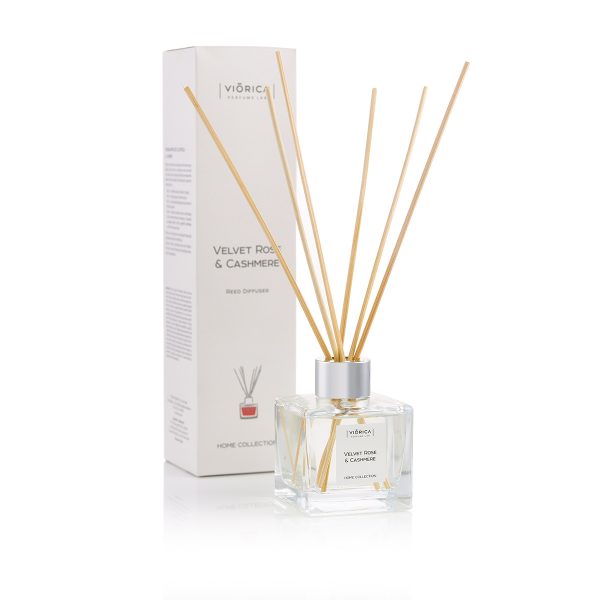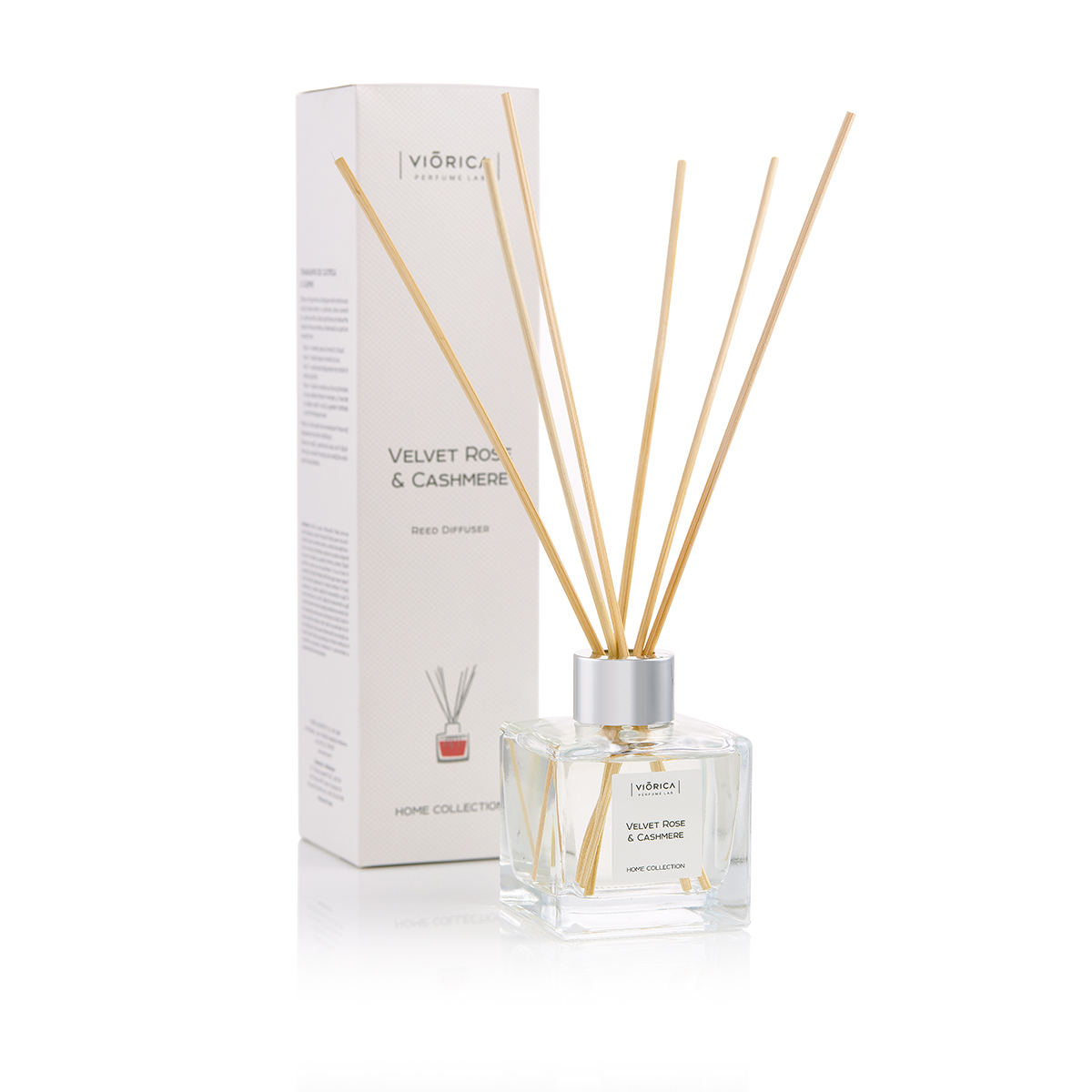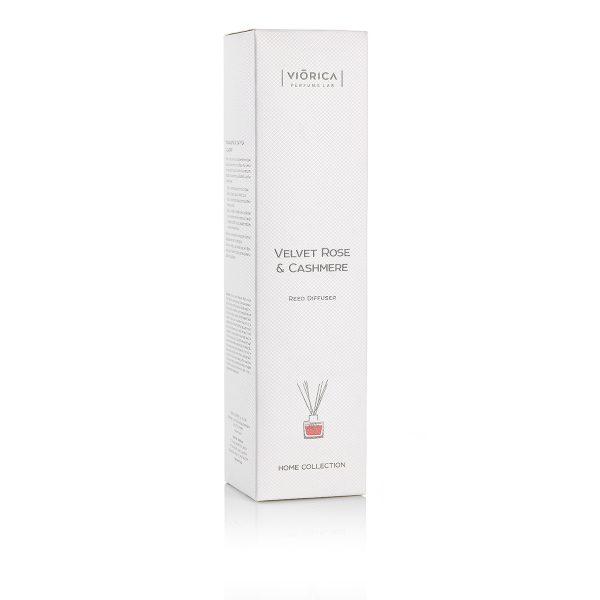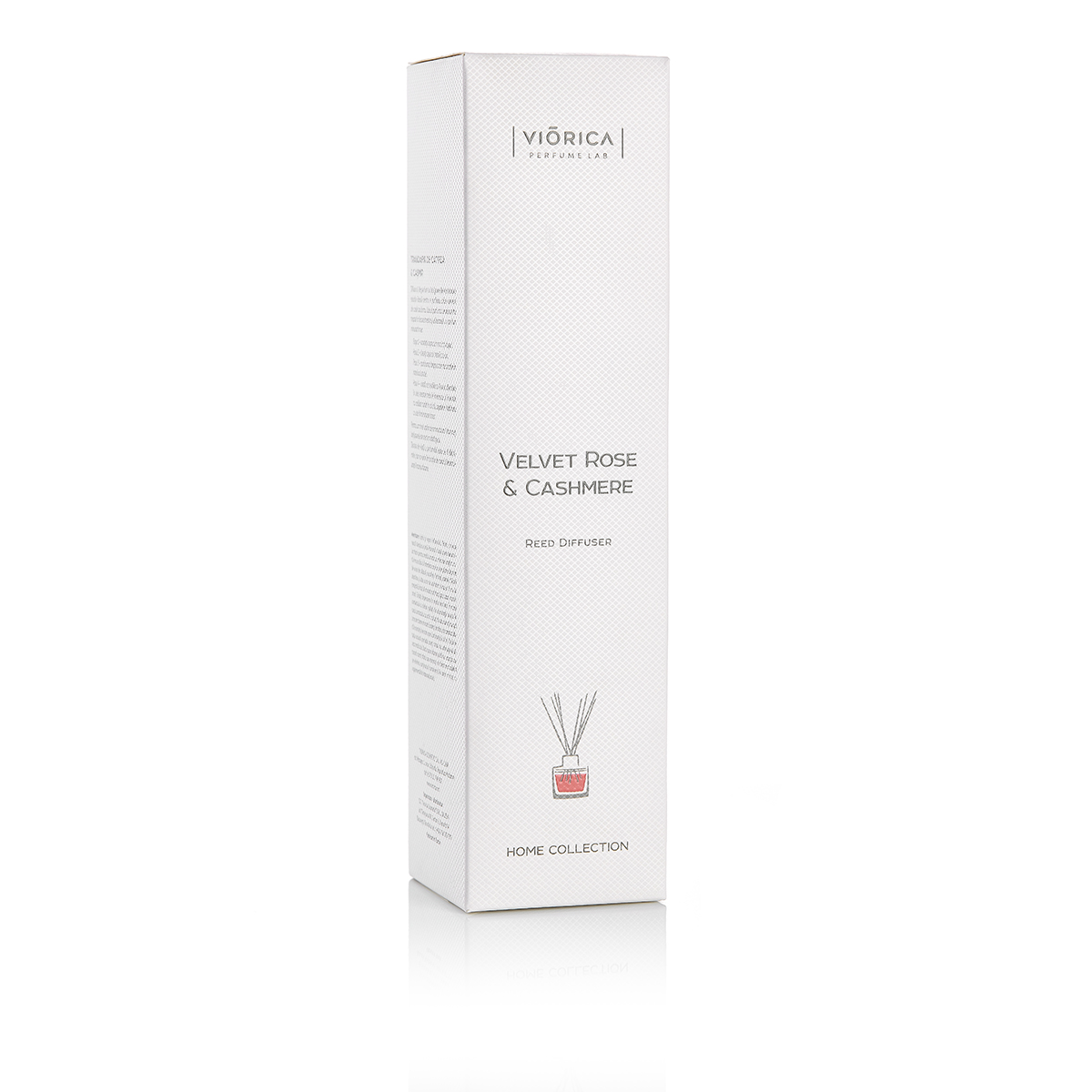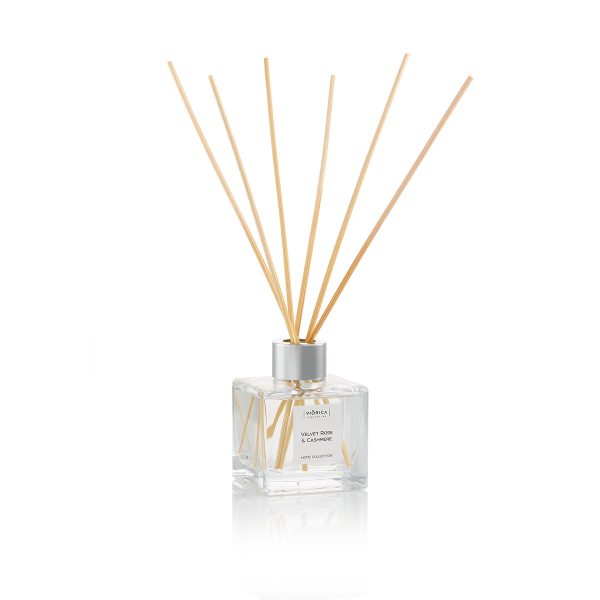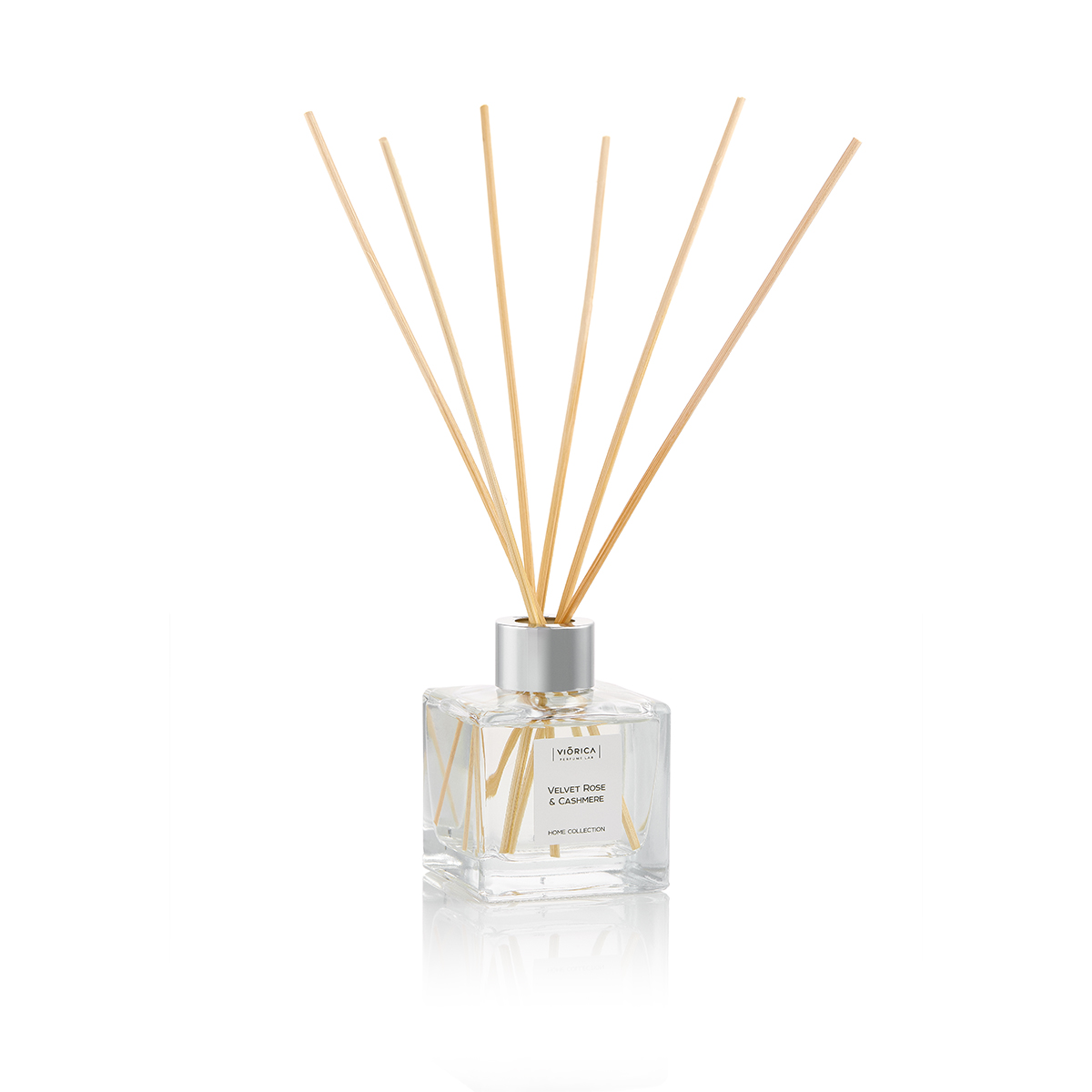 Reed Diffusor VELVET ROSE & CASHMERE
Description
The opulent oriental fragrance, in which floral and woody accents come together in a seducing dance, will carry you to a bazaar where merchants greet guests with motley heaps of spices, honey sweets, finest silks and exotic essential oils.
The perfume opens with sweet accords of crystallized flowers and fruits, which intertwine with floral and balmy notes dominated by the sensual rose. Final redwood accents mollify and balance the blend.
Top notes: rose petals, raspberry
Middle notes: red rose, patchouli, cashmere
Base notes: gris-amber, agarwood
Reed sticks quickly absorb and slowly evaporate the fragrant oil, emanating a pleasant scent that lingers in the air for a long time.
The reed diffuser is the perfect fragrance solution for home and office spaces.
Volume: 100 ml
Usage
Step 1 – remove metallic cap and stopper.
Step 2 – place the metallic cap back on.
Step 3 – position reeds inside the bottle.
Step 4 – once reeds are immersed in oil, turn the reeds over and reinsert into the glass with oil soaked ends now exposed to the air.
For optimum levels of fragrance remember to turn your reeds once a day.
Fragrance lifespan is 8 weeks and will vary with surrounding environmental conditions.