Reed Diffusor PATCHOULI & BLACK AMBER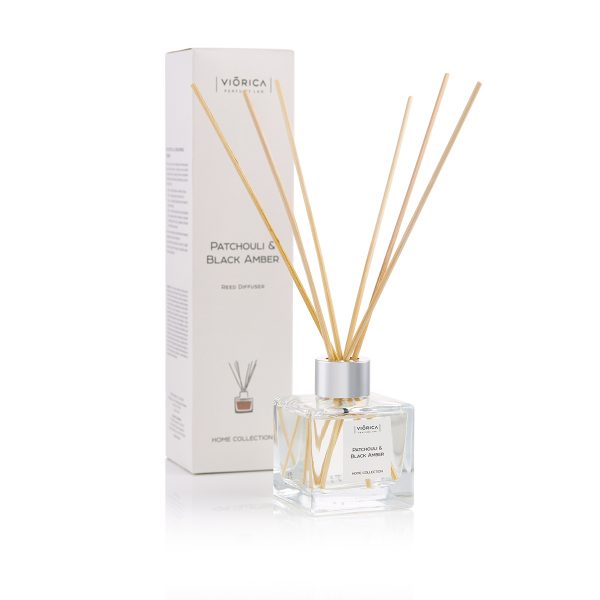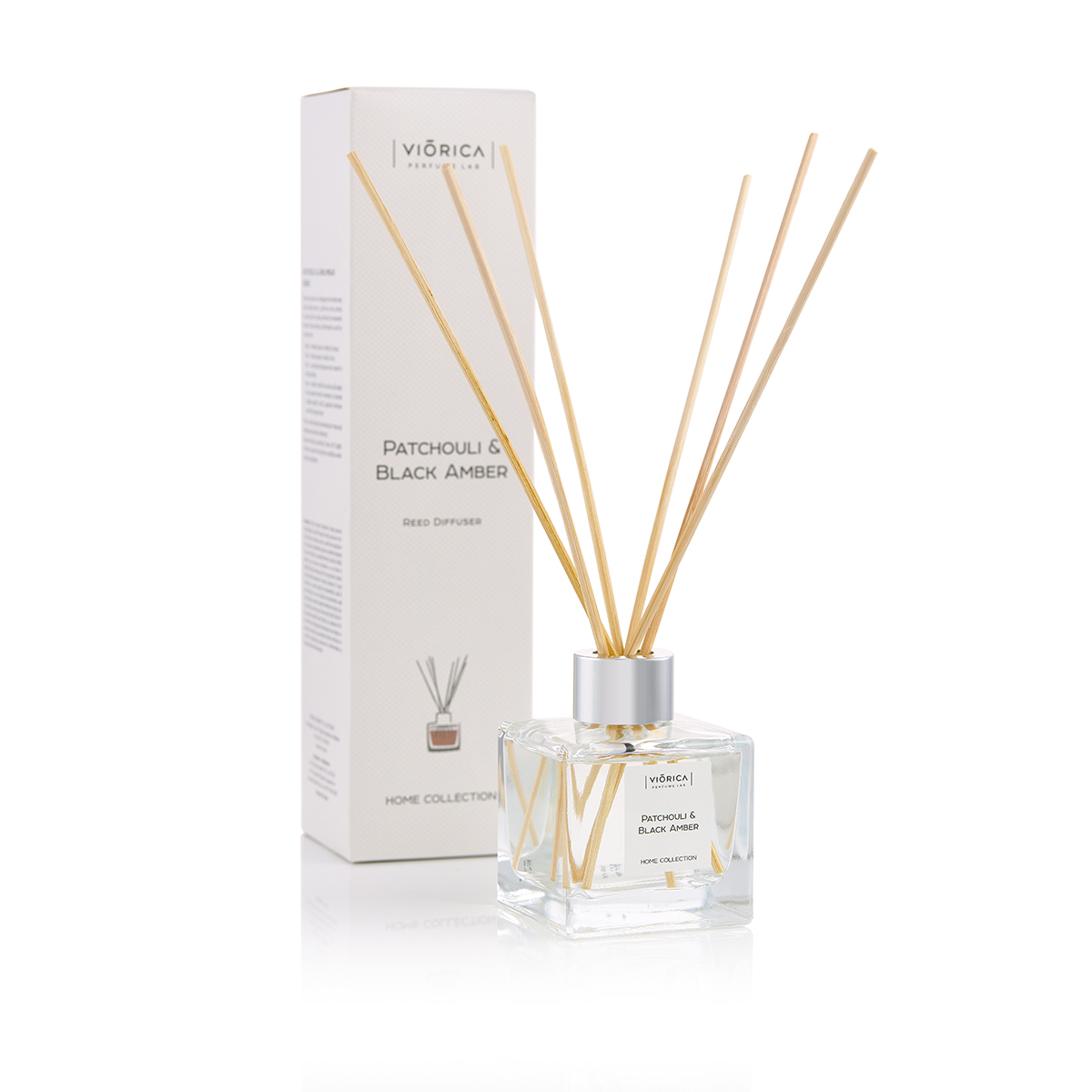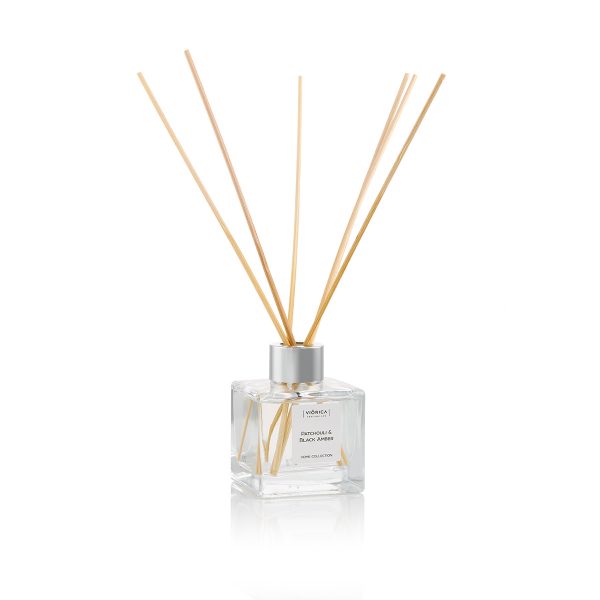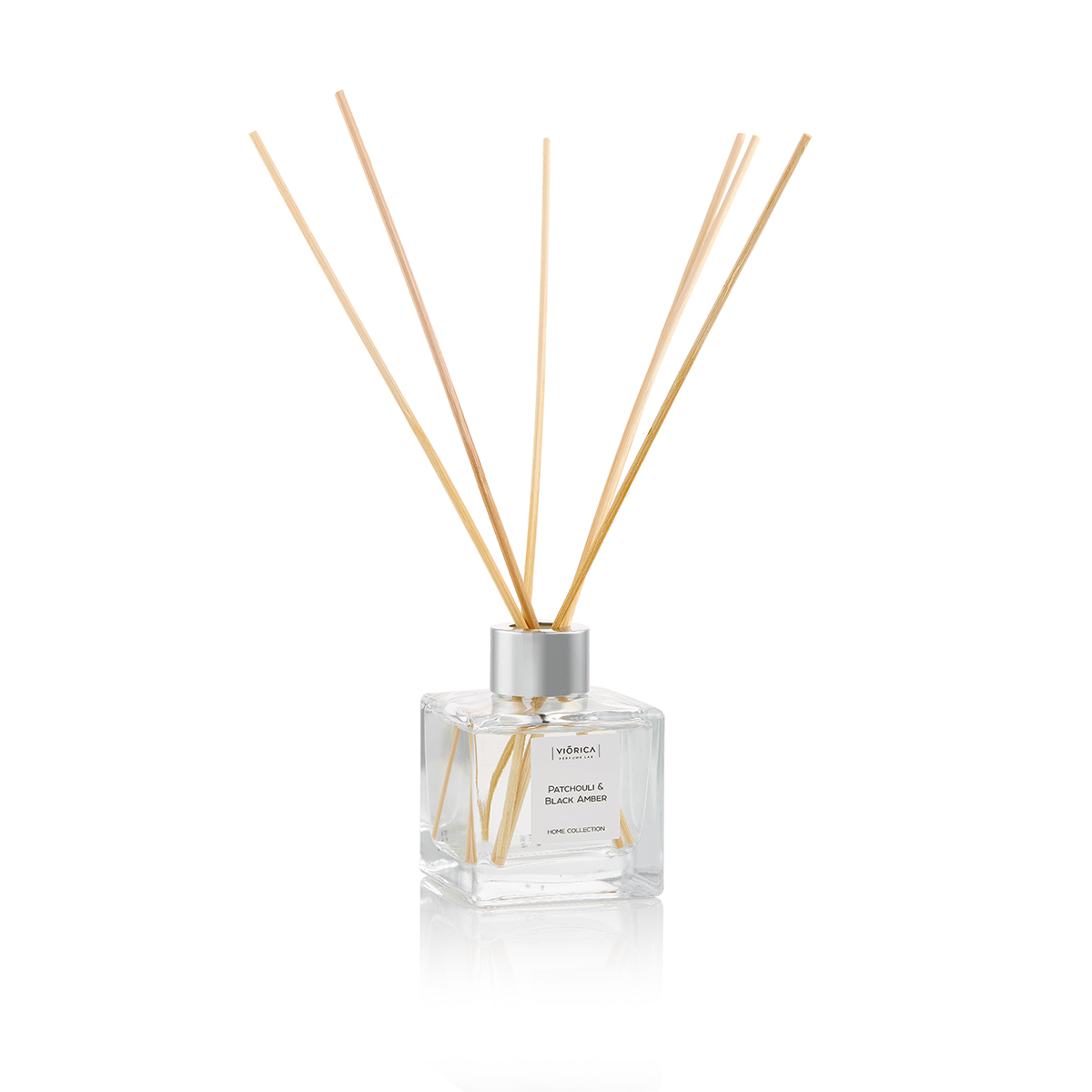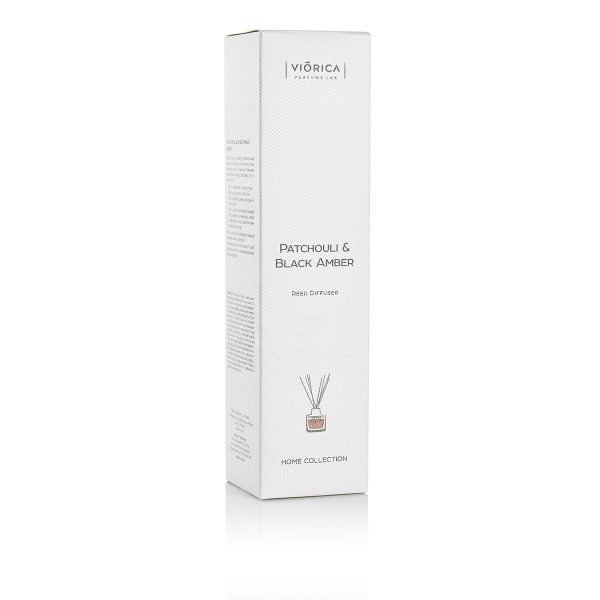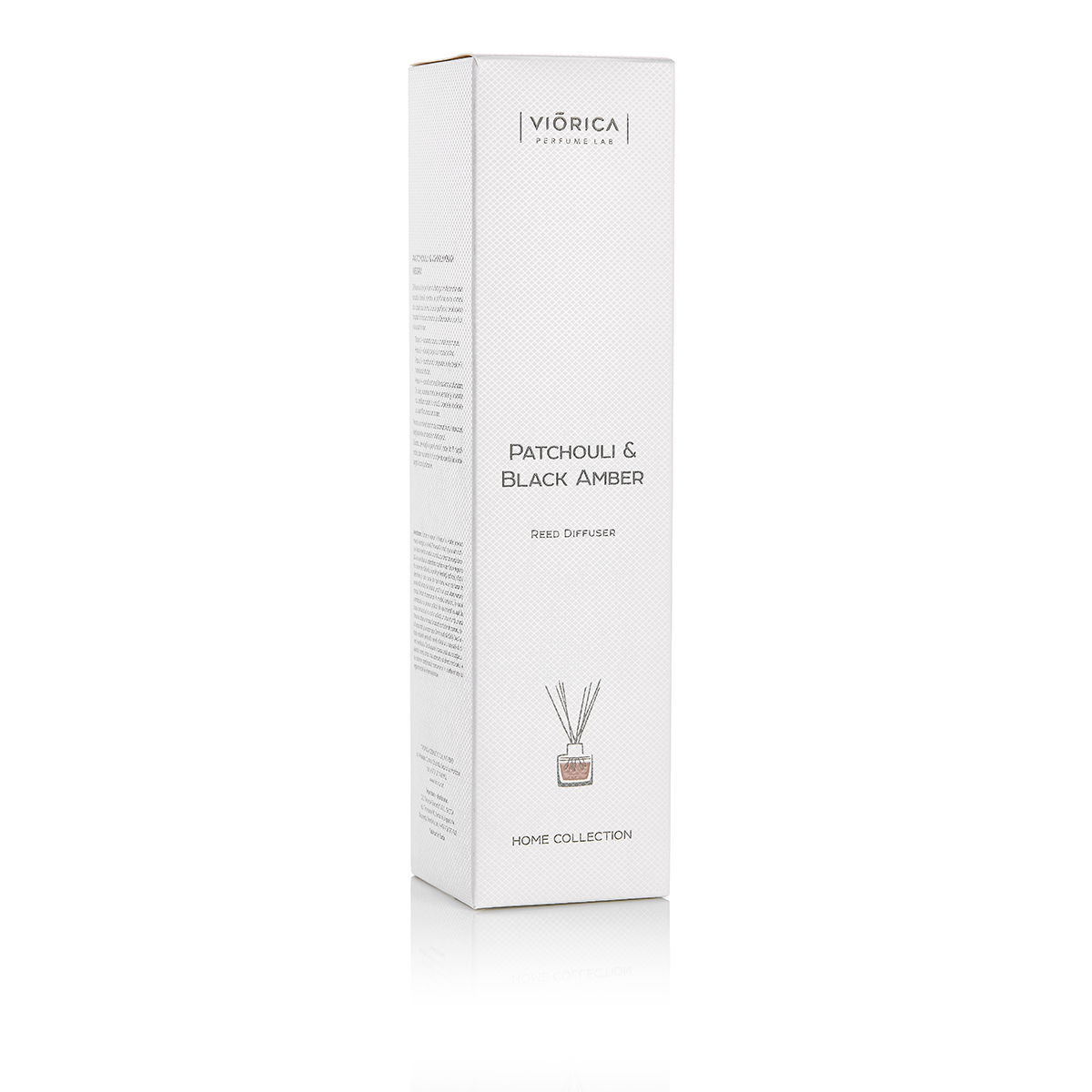 Reed Diffusor PATCHOULI & BLACK AMBER
Description
The fragrance, made of notes that confer a feeling of harmony and coziness, will carry you into an autumnal morning forest, for a walk along leaf-covered paths, when the sun is just starting to touch tree tops with its warm rays.
The perfume opens with accords of aromatic herbs and spices which evolve into fine amber accents, ending with a blend of warm woody notes.
Top notes: rosemary, peppermint, cinnamon
Middle notes: spices, cedar, patchouli, amber
Base notes: wood, musk
Reed sticks quickly absorb and slowly evaporate the fragrant oil, emanating a pleasant scent that lingers in the air for a long time.
The reed diffuser is the perfect fragrance solution for home and office spaces.
Volume: 100 ml
Usage
Step 1 – remove metallic cap and stopper.
Step 2 – place the metallic cap back on.
Step 3 – position reeds inside the bottle.
Step 4 – once reeds are immersed in oil, turn the reeds over and reinsert into the glass with oil soaked ends now exposed to the air.
For optimum levels of fragrance remember to turn your reeds once a day.
Fragrance lifespan is 8 weeks and will vary with surrounding environmental conditions.