Nordica 'Extra-Care' face range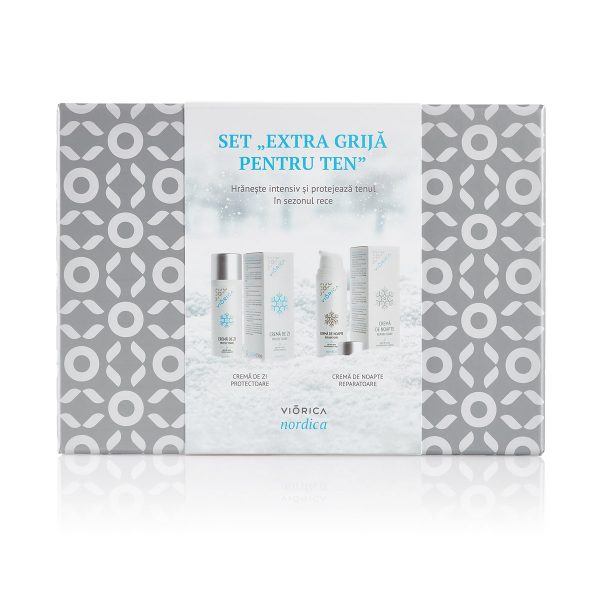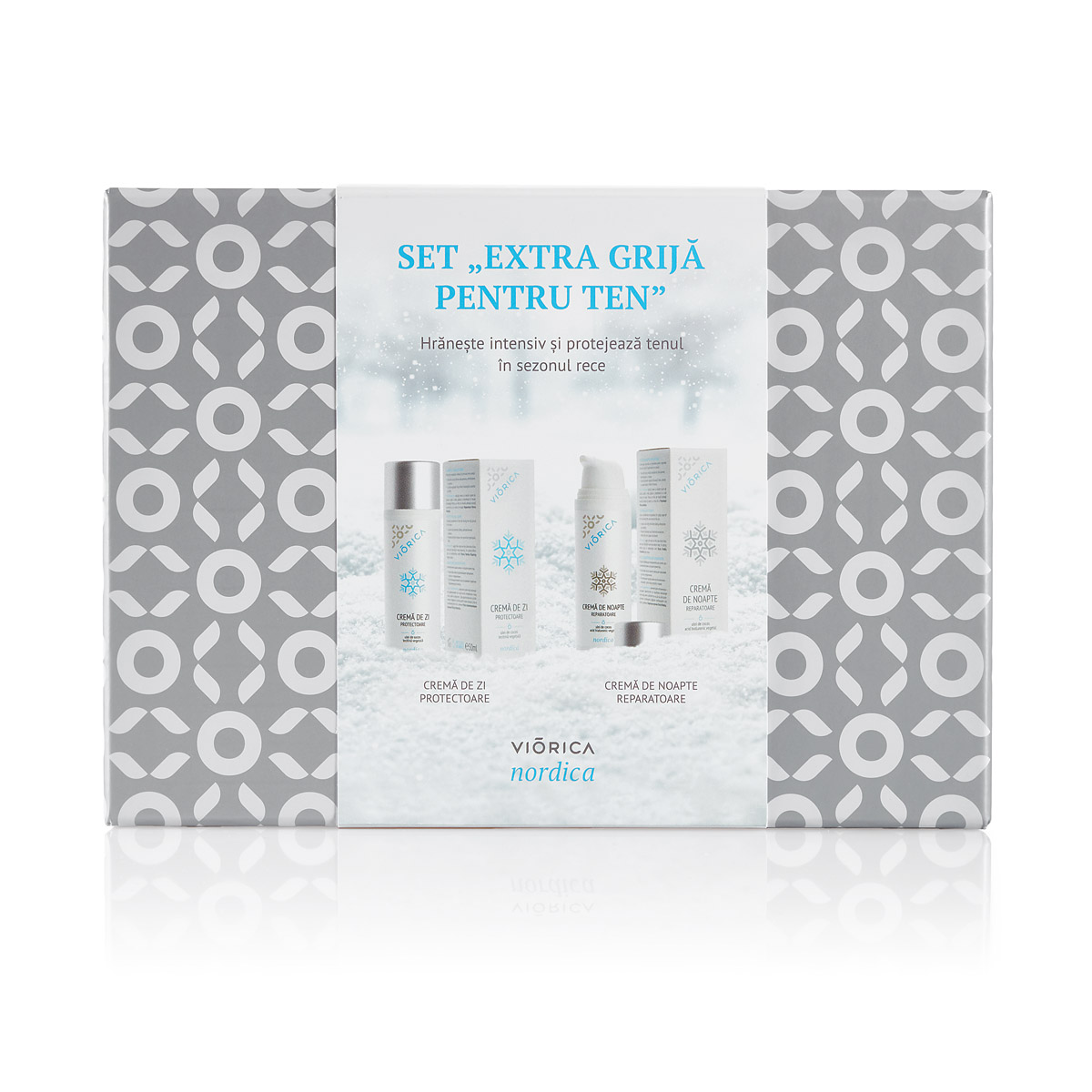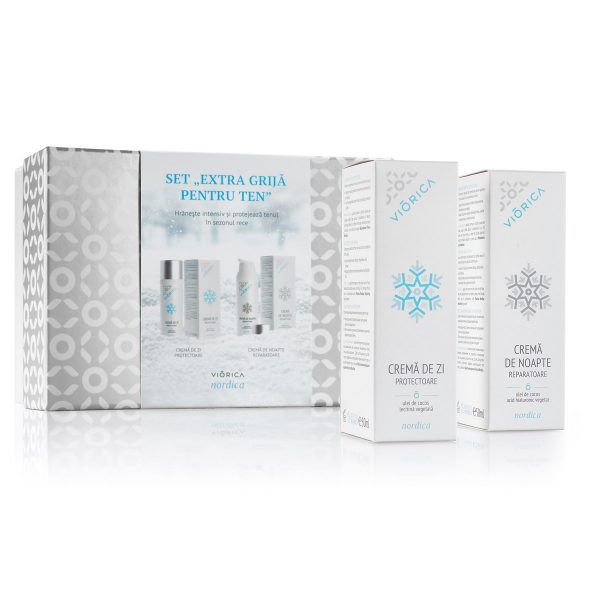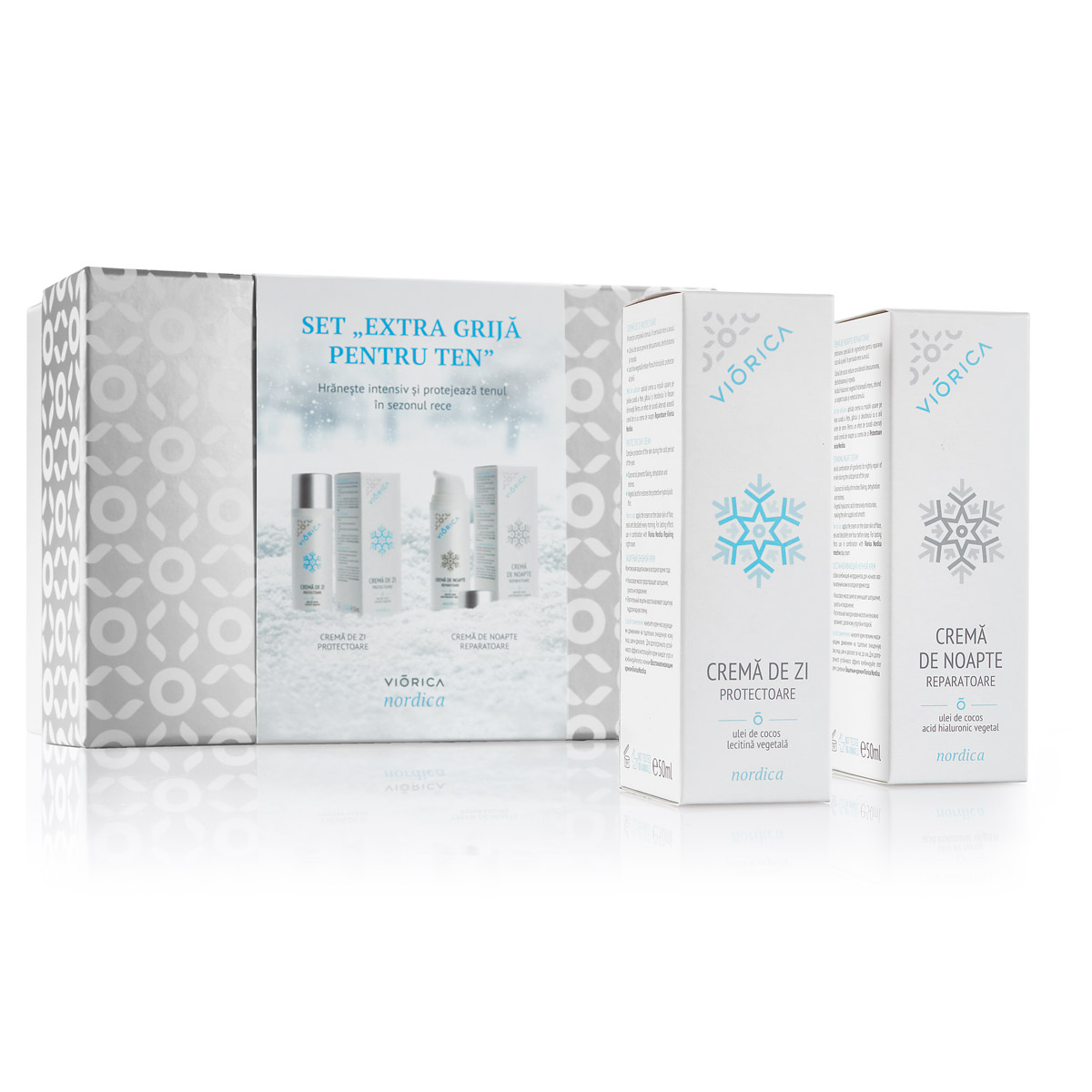 Nordica 'Extra-Care' face range
Description
The ideal gift for women, which helps keep skin healthy and beautiful and protects it during the winter months.
An excellent winter holiday present for women of any age
The products protect the skin from harsh weather thanks to their high content of softening, moisturising and soothing natural ingredients
Dermatologically tested during development
The products contain extracts of environmentally friendly plants grown on our own eco-farm, VioPark
Not tested on animals
No artificial colors
No harmful chemical substances
VIORICA NORDICA is a line of facial skincare products that have been specially developed for the winter months. A rich recipe based on coconut oil that will restore and protect the skin from harsh weather conditions and the effects of low temperatures.
NORDICA DAILY PROTECTIVE CREAM
A formula specially created to protect the skin during the winter months, containing coconut oil and plant lecithin, which prevents dryness and flaking and restores the skin's protective barrier.
NORDICA NIGHT RESTORATIVE CREAM
An effective solution to dry and windswept skin based on shea butter and milk thistle, intensively nourishing, soothing and healing cracked skin.
Viorica Nordica
A special series for facial skin care specifically designed for the cold season.
Discover