Illuminating tonic, Viorica Vie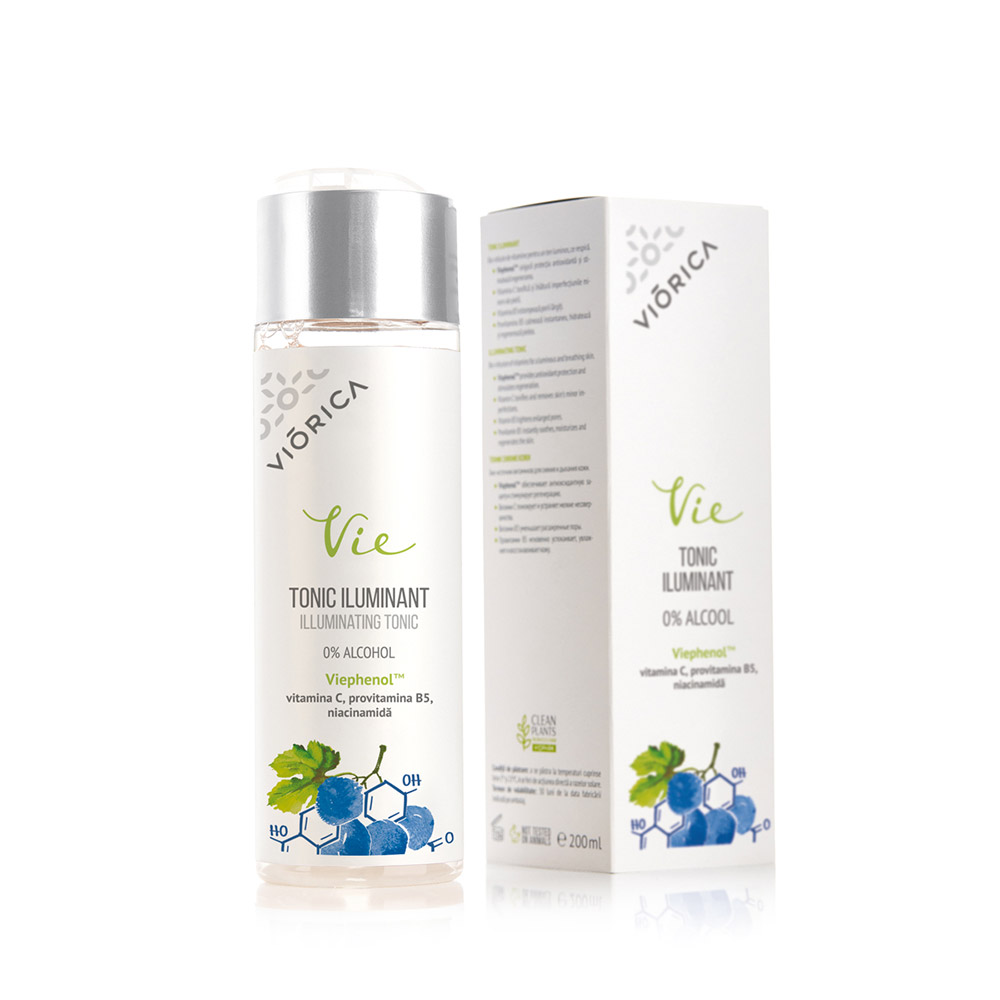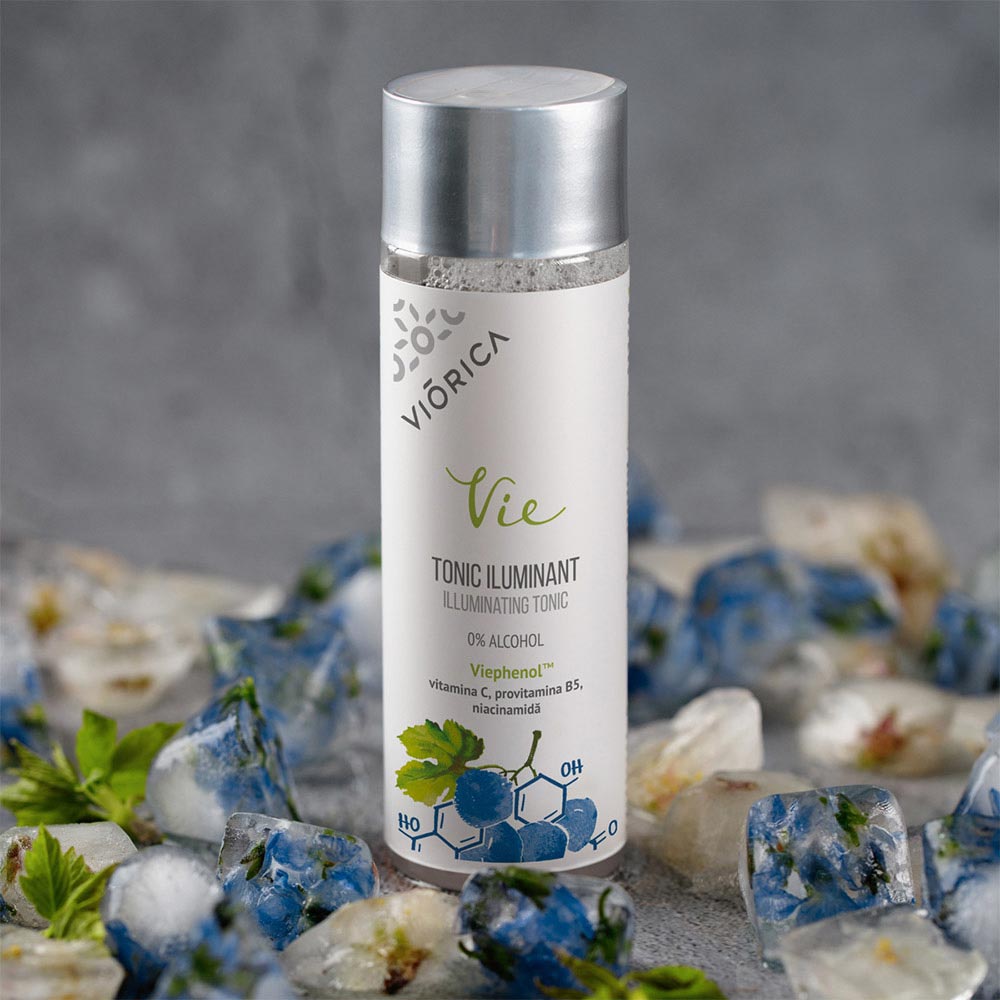 Illuminating tonic, Viorica Vie
Description
This alcohol-free tonic, rich in vitamins and plant extracts, is indispensable to properly finish the cleansing step of a skincare routine. The product intensively cares for the skin, preparing it for optimal cream absorption.
The perfect combination of the patented ViephenolTM grape seeds antioxidant complex, aloe vera juice and 3 vitamins reduces enlarged pores, tones and brightens the skin while stimulating cell regeneration.
The Viephenol™ complex provides an antioxidant effect already at the cleansing stage
Vitamin C eliminates small imperfections, tones the skin and makes it glow
Niacinamide tightens the pores
Aloe vera juice and Provitamin B5 instantly hydrate, soothe and soften skin.
Pure plant extracts from our own eco-farm "VioPark"
No alcohol
No synthetic dyes
No mineral oils
No parabens
Not tested on animals
No animal ingredients
Volume: 200 ml
Usage
Pour а sufficient amount onto а cotton pad and carefully swipe over the fасе, avoiding the еуе area. Pay special attention to the T-zone. Use in the morning and in the evening, after the Viorica Vie Purifying Gel Wash and before applying cream or serum.